Google released the Nest (originally called Google Home) to compete against Amazon's Echo in 2017. It has similar features to the Amazon Echo. Since launching, Google now offers 4 different speakers. The Google Nest Mini and the Nest Audio are more traditional smart speakers, with the latter offering superior sound quality.
The Nest Hub and Next Hub Max include screens, and are Google's rival to the Amazon Echo Show. Users can use these devices to make video calls, download apps and stream content via Netflix and other platforms.
This speaker offers the option to use different voices. The AI assistant's name on the Google nest is simply; 'Google Assistant'. You can initiate an interaction with this speaker by simply saying "Hey Google".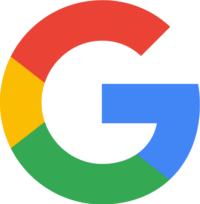 What Parental Restrictions Does the Nest Have?
Users can set up Family Link. This is done by setting up another account for your child. This will require another Android device but will be controlled from yours. Your child's voice will be added to your Nest. Click

 here

 to find out more

Make sure to use Google's Digital Wellbeing tool. This allows users to set up filters for music, video, and assistant queries. Click

 here

 to find out how to use this feature

You can turn off Google's Pay Assistant to prevent any unwanted purchases. Find out more information

 here
Remember:

 Just like Alexa, you can delete all voice recordings via the Google Assistant app. You can also adjust settings to delete voice recordings every 3 or 18 months automatically. You can do so by following these instructions.