Facebook Portal is a smart camera and speaker in one, which is similar to the Amazon Echo Show. This device is activated when a user says 'Hey Portal', to which Amazon's AI assistant Alexa will respond. The Portal has a range of 4 devices. 3 of them are similar to tablets, and 1 acts as a camera for video calls and uses your TV as a screen.
Facebook Portal allows users to make encrypted instant video calls on Zoom, Google Meet, WhatsApp, and Facebook Messenger via an AI camera that automatically follows you around the room, zooming and continuously adjusts, in an attempt to create an almost life-like video call.
This device can also be used to stream content, download apps, and surf the web whilst also offering many of the same features as other smart speakers.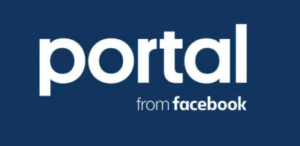 What Parental Restrictions Does the Facebook Portal Have?
Set up an account passcode using the instructions below:
From Home on your Portal, tap Settings.

Tap Accounts, then tap your account.

Tap next to Use Passcode to turn on or off.

Confirm your login & enter your 4-digit code

Re-enter your 4-digit passcode
Set up an screen lock passcode using the instructions below:
From Home on your Portal, tap Settings.

Tap the Privacy tab and then tap Screen lock. (If prompted, select who's making changes and log in with your Facebook account.)

Enter the 4 to 12-digit passcode for your device and tap the Tick.

Re-enter your 4 to 12-digit passcode and tap the Tick to confirm your passcode
You can disable the microphone and camera with a switch on all devices

The portal includes a small slide that is used to cover the camera, for extra privacy
Remember:

 Facebook Portal will store data on how you use the device and includes audio files. You can delete this when you like by following these instructions.