HomePod is Apple's very own smart speaker with a greater emphasis on sound and music quality and uses the well-known AI assistant Siri. Siri can help users with a range of tasks such as setting reminders, listening to music, and making purchases. Users can interact with Siri by saying 'Hey Siri".
Apple has just released the Apple HomePod Mini. This smart speaker works the same as the traditional Apple HomePod and presents the same risks, but it is much smaller.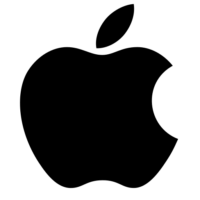 What Parental Restrictions Does the Apple HomePod Have?
You can stop your child from accessing explicit content by following

these guidelines

Users might also want to lock personal requests. This is what Apple calls the ability to send and read texts, add reminders, and create notes. This will prevent anyone from sending messages from your Apple device. For more information, see

here

You can prevent children from making in-app purchases by following these

instructions
Remember: Users can delete their voice recordings with Apple's HomePod. For more information on how to do this,visit here and follow the guidelines for HomePod. It's important to note that Apple will keep recordings from your Speaker for up to 2 years, but they will not be assigned to you as an individual, they are listed as random and are kept to help with developing Siri.